IT IS TIME
It is time to stop randomly dating, and gambling with your heart.
It is time to stop choosing partners, without vision and intention.
It is your time to intentionally and consciously attract your heart's desire.
It's time for you to have
The Dating Advantage.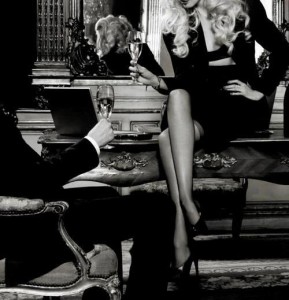 You are a successful, powerful and influential single woman.
You are amazing, beautiful and smart.
You are making a powerful stand in the world, you have achieved success and status in your business and in your life, and life, for you, is really good.
Except for one vital item – Your heart aches to have someone special to share your life with.
Your heart has been crushed more than once.
You are not sure you feel safe to fall in love again.
You wonder if you will ever find a man you can truly trust to partner with you and be with you all the way.
It saddens me to see you lose out in love.
You say you have got your dating life handled.
You don't need any help. You have plenty of experience.
The odds are in your favor, you say. You've had more than enough dates.
At least that's what you tell the world.
Except when you are alone. When you catch your own eyes in the mirror, or when you are alone and reflect inwardly, you know that's not really the truth. In your heart, the truth is you are protecting yourself, you spend your days focused outward, on your work, on your life, this way it is easier to avoid complications like dating and romance. It's safer too.
If you want to keep repeating the same uncertain dating experience, or having the same result, again and again, go right ahead.
Albert Einstein defined this as insanity – doing the same thing again and again, and hoping for a different result.
That is not the choice you really want.
You yearn to be deeply in love and be deeply loved in return.
You desire true love that is deep, rich, honest, and passionate.
Your heart yearns for passion, honor and fulfillment.
Your heart wishes for a truly amazing partner.
You deserve a heart-felt, honorable, respectful, dynamic and passionately loving man who truly respects, honors and loves you deeply.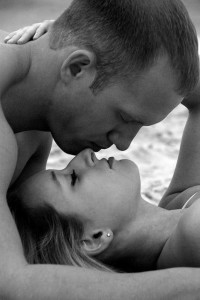 You yearn for that one true love, the man to share all this with.
It is time to have that special someone to share your life with.
You deserve it.
I want you to have the love, the partner, and the relationship you dream of.
I know you really want to take the guesswork and gambling out of dating.
I believe you want more certainty.
You truly desire and deserve a better way, an intelligent and heart-felt solution, to attract the love you really want.
I will help you create a magnetic vision, with seriously potent practices to attract what you really want – a heart-centered and passionate relationship with an amazing partner.
I will show you how, in The Dating Advantage.


ad

van

tage
[fusion_builder_container hundred_percent="yes" overflow="visible"][fusion_builder_row][fusion_builder_column type="1_1″ background_position="left top" background_color="" border_size="" border_color="" border_style="solid" spacing="yes" background_image="" background_repeat="no-repeat" padding="" margin_top="0px" margin_bottom="0px" class="" id="" animation_type="" animation_speed="0.3″ animation_direction="left" hide_on_mobile="no" center_content="no" min_height="none"][ad-

van

-tij, –

vahn

-]
noun


1.

any

state,

circumstance,

opportunity,

or

means

specially

favorable

to

success,


interest,

or

any

desired

end



The Dating Advantage is designed for you.
This powerful eight-week online program will help you get clear on what you want. it will help you clarify your vision and make it real. It will help you turn up your enticement (your attraction magnetism!).
You will have a clear focus and attraction for the man your heart yearns for.
The Dating Advantage is filled with potent and usable practices, delivered weekly, and structured to build your vision and increase your magnetism incrementally.
The Dating Advantage is your key to open the door to amazing love, romance and relationship.
The Dating Advantage will attract him to you.
This program will help you attract the partner you yearn for, and the passionate, amazing and fulfilling relationship you've been secretly praying and yearning for, forever.
The Dating Advantage will transform your heart's vision into reality.
You will create a powerfully magnetic vision of your true love, that you will attract and adore. You will declare your vision and intention into your world and into your life, and like laser beam, your intention will focus you and your desire attracting exactly what you truly yearn for in love, romance, and incredible relationship.
And it will be effortless.
You will feel amazing, inspired and joy-filled.
Your heart's desire will be like a beacon to attract your lover.
Get started today, and watch what happens!
This program is designed to work within your life and schedule, with practical and personal heart-work practices arriving in your email inbox every week for eight weeks. Each week you will deepen your magnetic focus, and your attraction factor will increase incrementally every week.
It is YOUR time NOW!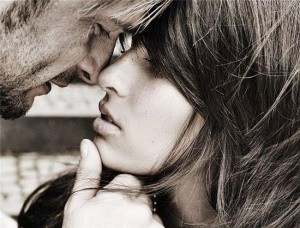 I am committed to helping you have what you truly deserve in love, in romance, in relationship.
Are you committed to yourself?
You could go back to your random dating system, using a few photos or a catchy title to meet your random suitor.
You could spend a lot of time, effort and money chasing after the wrong person.
Or you can take a different path, a wiser path, a direct path to consciously choose your relationship, to define your choices so it can more easily appear.
That's the promise of The Dating Advantage, and it is ready for you, right now.
I encourage you to say YES, so I am making this very accessible, so you CAN say yes!
Invest today and take advantage of your dating life, and get what you truly want.
Say YES to yourself, say YES to LOVE, say YES to your HEART'S DESIRE!
Invest today, and you will also receive three (3) private laser coaching calls with me that you can use any time
during the eight-week program.
This is your time. Get started right now:
If you prefer a more flexible payment schedule, choose PayPal CREDIT:
(zero down, no interest for six months *OAC)
HOW TO
• Click the PayPal Credit button below
• Fill out the short application,
• When approved,
• Click the BUY NOW button above,
• Choose the PayPal CREDIT option on check-out.
[/fusion_builder_column][/fusion_builder_row][/fusion_builder_container]