Here is your gift.
I am grateful I could contribute to Healthy, Wealthy & Slim, sharing my perspective with Sandy McKee.
I trust you enjoyed my interview and gained some key tips about men and how to get the love you truly desire.
I'm gifting you 50 more useful and powerful keys to attract and have more love and romance.
Specifically I am gifting you my best-selling book,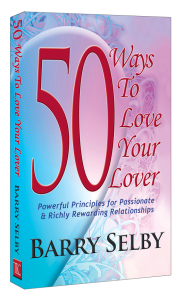 50 Ways To Love Your Lover, Powerful Principles for Passionate and Richly Rewarding Relationship. You will love it.
This book contains 50 powerful principles about love, romance and relationship I have gathered in my own journey and studies. With this knowledge you will attract and enjoy the most profound and fulfilling relationship. You will find valuable lessons in this book, whether you are single, or a couple.
This book can change your life! It will inform, illuminate, inspire, entertain and awaken you to what you truly deserve. You will have all of this, as my gift.
Enter your name and email, and you will receive a confirmation email to ensure you chose this. Confirm that, and I will send you the link to download the eBook edition right away.
AFTER you do this, I invite you to browse my site and find out more about me and my work. I do invite you to take advantage of my time, by booking your complimentary discovery consultation with me (it's the Let's Chat! button in the Navigation Bar).
Get Your Copy Now!
Enter your first name & email, and I will send you the download link. You will also receive my regular WEEKLY LOVE newsletter.