httpvh://www.youtube.com/watch?v=8Kz4gTdkaLw
You are a successful woman, a dynamic female leader.
You work hard, you value what you do, you are a rockstar!
But you spend your nights alone and lonely.
You yearn for your soulmate, your divine partner.
It is time you have your special someone to share your life with.
You are inspiring. You are a successful, powerful and influential single woman.
You already have my respect and admiration.
You yearn to be deeply in love and be deeply loved in return.
You desire true love that is deep, rich, honest, and passionate. You yearn for that one true love, the amazing man to share all this with.
Do you find yourself repeating the same old upsets and patterns with new partners?


You have the same arguments, issues and conflicts?



Do you believe you are enough?


Successful enough? Healthy enough? Sexy enough? Smart enough? Good enough?



Do you know what you really want in romance?


Specifically, clearly and authentically?



Do you believe deep down you actually deserve to have this amazing relationship?
You look at your past and feel unworthy or undeserving?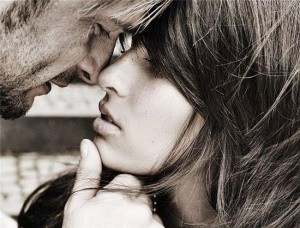 I feel for you.
My female clients, like you, are amazing, beautiful and smart.
Like you, they have made their way in the world, touched many lives, and are successful in their business.
Yet, true love has eluded them, and their heart yearns for fulfillment. Just like you.
They came to me after they lost out on love, in pain, wounded, their hearts hurting, wishing for a partner, a heart-felt and truly loving man. I helped them heal, I helped them let go of their history, to drop their old baggage, I helped them create a clear and magnetic vision of love and relationship, so they could attract what their hearts desired.
It saddens me to see you lose out in love. It saddens me, perhaps more so, to see you settle for less than you deserve.
You blame yourself. Your heart has been broken. You have failed time and time again. I know, it hurts.
I want for you to have the love you so richly deserve.
That's why I do what I do, why this program came into being, and why my clients love me (I get called The Love Doctor for a reason)!
I am committed to helping you have what you want in love, in romance, in relationship.
Are you committed to yourself?
"Barry epitomizes the perfect blend of practical, spiritual, tangible and the intangible in relation to coaching. He comes from a gentle, loving, and friendly spirit that really speaks to women and allowed me to open up to him in a way as if I've known him forever. He is an attentive listener, and the insights he offered gave me real ways to redirect my energies. He helped me realize how to control only the things that I could control and to release that was merely holding me prisioner (when I didn't even realize it was). He has certainly impacted my journey, and I am confident there are countless more who will be blessed to have Barry impact theirs."
I created the Romance Blueprint program especially for you.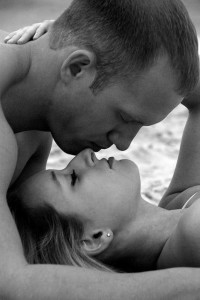 This powerful program will transform your life, as you change through this 90-day transformational journey to manifest your amazing and deserved relationship.
Like the caterpillar becoming the butterfly, your transformation will be magical and beautiful.
In the video series you watched, you learned there are three main keys that you must transform to attract the love of your life. The Romance Blueprint program will help you in each area.
You will masterfully and joyfully become a powerful magnet for the partner you truly desire, and who truly desires and deserves you.
You will embrace and appreciate your natural beauty, vivacious energy, sexy expression, and deeply passionate and loving heart and you will shine more magnificently than ever before, in your feminine grace and power.
You will release and gently let go of that old baggage from your past, compassionately clean your slate, your history that influenced all your romance choices, so you are fully prepared and a magnet to attract the love you really want.
You will discover how magnificent you truly are, how lovable and deserving you are, and how beautiful and feminine you are too. You will love this journey and all the fruits along the way.
"Much thanks to you last night for our conversation. I went to bed last night and noticed that my breathing was easier and freer. Like something had been lifted deep beneath my being! It was really extraordinary! What you have committed your life to is magical and you will be rewarded in due time. Love and gratitude."
Romance Blueprint Group Program Package
To ensure that this program works, and that you receive and experience maximum benefit from every step of the journey, you will not be doing this alone. You will be supported in some very special ways.
(1) You will have my direct support every week of the journey. Once a week you will join me on the phone for a
group conversation, with questions answered, coaching, healing and transformation happening, and real-time
results experienced. These calls are valuable and will be recorded so you can listen again and again to support you.
(2) You will receive beautifully designed and prepared practices and assignments (I call them "heart-work"),
at the beginning of each week. You will work through them with support, feedback and resource from both your "sisters"
and from me, incrementally building your magnetic attraction for your true love, while supporting you to love and
appreciate yourself to be even more attractive to your future mate.
(3) You will be supported by a group of women who will be traveling this journey beside you. You will be part of a small group
of single women who are focused on the things as you, the same values and goals, and will be there for you through these
90 days and beyond.
(4)
You will enjoy the safety, privacy and connection of your own private support group on Facebook for just yourself and
the ladies in this group.
(5) You will have 24/7 email support from me for any specific questions, or requests outside the weekly calls.
In addition, I have two very special gifts just for you!
(6) BONUS You will have a chance to meet your fellow participants in person at a special live event that will be happening
in the summer, after you complete the program. This is a special bonus gift to you when you register, begin and complete
the program. Location and date to be announced.
(7) TUITION WAIVER You can team up with me in a very special way. You have friends who you would love
to join you in this journey (and you know would love to stop being single!). Have them register for this program along
with you to share this transformational journey together. If you have five friends registered with you, your tuition is waived.
Yes, you can participate in this program and receive all the benefits AND the bonuses for free!
Simply EMAIL me for details.
This program will absolutely change your love-life and rock your romantic world! Are you ready?
Registration is open now for the class beginning
April 1, 2015.
There are limited spaces in this small group,
register now to ensure your seat!
I have been advised to offer this program for a minimum of $2497.
I am offering the group version of this program
at a special reduced price.
It may never be this price again.
If your heart moves you, this is your time,
and your pocketbook will thank you too!
Or 3 monthly subscription payments of $497 (total $1491)
The Romance Blueprint will magnetize your future romance, your desired partner, your true love, to you. This program will also prepare you for the partner you yearn for, the passionate and amazing and fulfilling relationship you've been secretly praying and yearning for at night.
This program is designed to work within your life and schedule, with practical and personal installments arriving in your email inbox each week. Each week you will go deeper into love, into freedom, and into discovery of what you truly want.
In addition, each week, you will join me and the rest of the ladies on a private conference call to celebrate your successes, ask and answer any questions, get more guidance and a lot of support. These calls will be scheduled by consensus of the group to ensure the majority (if not all) of you can be live on the call.
Another benefit of this program is you will have access to a very private Facebook group created just for this group of women, so you can connect, communicate and support each other along the way, beyond the coaching calls.
And one more resource is you can email me 24/7 during the program for any concerns, questions or challenges that you wish to remain private.
And there is the special bonus of a live event as my gift to you, happening after the program completes. This will be a very special gathering and a chance to meet in person, celebrate and go even deeper into your heart and your love.
"Barry got me to a place where I saw I could let go of circumstances and the pressure to figure everything out. The result was an invitation to the ultimate journey of self-love where going inward is priority over reacting outward. Even before changing an external thing, I am able to find clarity and gratitude exactly where I am."
It is YOUR time NOW!
Select your preference of payment method, and get ready to change your (love) life!
Or 3 monthly subscription payments of $497 (total $1491)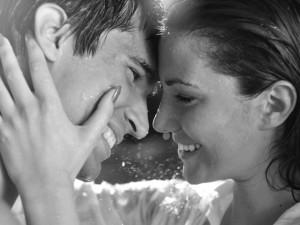 You will discover and build new levels of self-support, self-trust, self-confidence and self-love. You will create a powerfully magnetic vision of your true love. And you will feel a level of freedom and inner peace you have probably never experienced before.
I know you want results, and you want success too, especially for your heart, with true love and romance.
I am committed to helping you have what you want in love, in romance, in relationship.
This is the time to take action.
The choice is up to you. Today is a great time for you to get started, to attract the love you really want.
Aren't you ready to end, once and for all, your track record of unfulfilling dates and lonely nights?
Why keep postponing your healing, your wholeness and your heart's wishes? Start now.
Make your payment choice, and let's get started.
Or 3 monthly subscription payments of $497 (total $1491)
Questions or concerns? Contact me right away.