Thank you for your order. Here is your download of the EBook edition of 50 Ways To Love Your Lover. This PDF format book is viewable on any device that is compatible, including Mac and PC, iPad, iPhone, Droid, Kindle, etc.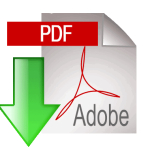 Mac users – Ctl-click, PC users – Right click
I invite you to also enjoy my new free video series that shares 3 powerful keys that unless you use them, you will block your chance at true love and fulfilling relationship. These 3 keys are the path to attracting the love you truly want. Just click HERE and watch my introductory video. You'll be glad you did!